SEE WHAT OUR CUSTOMERS ARE MAKING!
Hello and Happy Monday,
We would like to take a moment to share an image sent by one of our customers. Jean, who has an Etsy shop called Waterfall Mountain Art, makes these lovely personalized serving trays. She was kind enough to send us a photo and a link to her store, and we would like to share them with our readers and customers.
She purchased our Flourish Split Monogram desgin and was kind enough to share the pictures with us. Check out Jean's store -she is very talented and has a wonderful variety of hand-crafted items.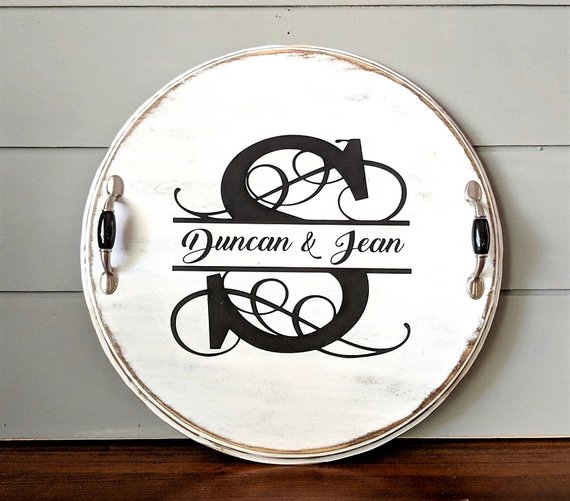 Have you made something wonderful with our files? If so, we love to see what our customers are making. Send pictures to us at svgdesgins@aol.com - if you have a store link when you sell phyical items using our files, we will include that too.
Happy Crafting!